SFC License Hong Kong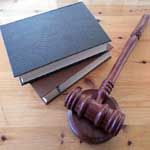 What is a Hong Kong SFC License? Should you only trade with online brokers who have one?
Over the years, Hong Kong has become a significant world financial market. There have been a lot of speculations about Forex trading in Hong Kong. When investors visit Hong Kong, the most asked question remains; is Forex legal in Hong Kong?
The answer is yes.
Forex is legal in Hong Kong
but under certain regulations. The regulatory body that is responsible for licenses and supervision of the Forex trade is SFC, which means Hong Kong Securities and Futures Commissions. For a Forex broker to operate in Hong Kong, they must get a permit from this regulatory body.
SFC regulates Forex trading in Hong Kong in different ways. It aims at protecting consumers from risks, abuse, and scams against Forex trading companies that want to exploit them. For one to become a Forex broker, there is a list of documents that you need to submit to the SFC. After submission, they will determine if you are fit by doing several tests.
SFC licensing Hong Kong requires that all brokers provide their financial statements from a third party audit report. As a Forex broker in Hong Kong, you are expected to have a certain minimum share and liquid capital. SFC also protects investors through a compensation fund when they suffer losses due to the mistakes of authorized financial institutions.